How to Set Up GPS Location Tracking
How to:
---
How to Set Up Location Tracking Company-Wide
Go to SET UP › Company Settings.
On the left, click Advanced, and select the Mobile Options tab.
Make your choice, and click Save.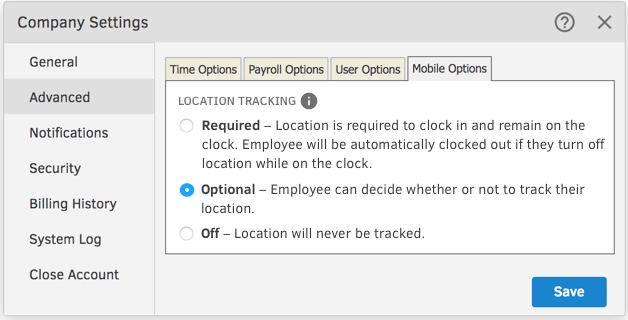 How to Set Up or Change Location Tracking for Individual Employees
Go to MANAGE › Employees › Mobile Options tab.
At the right of the employee's name, click the pencil icon ().
Select Custom Rules for this Employee.
Make your selection, and click Save.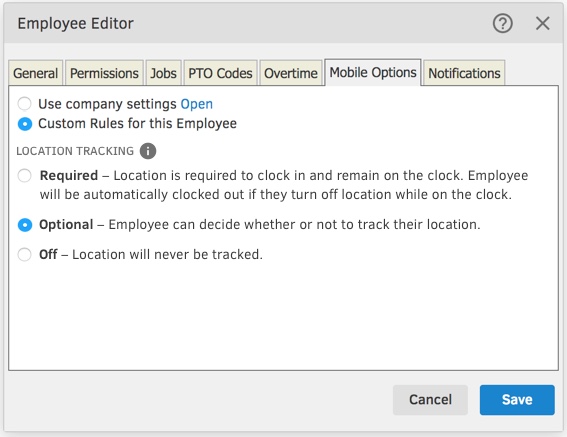 See also: How to Turn Off GPS Location Tracking on Your Mobile Device.